A team with very complementary skills

Michel Berg, MD, President and CEO.
As a Medical Doctor and graduate of HEC business school, he built his experience within the pharmaceutical and medical device industry, particularly at Boehringer Ingelheim and Eli Lilly, where he held business unit and international marketing manager positions, and also as strategic marketing and commercial operations consultant for start up in healthcare industry.

Romuald Ginhoux, PhD, Product Director.
He brings an experience in software engineering and project management. He worked as a computer vision and image processing R&D engineer in the automotive OEM industry (IEE Luxemburg), and as a system analyst in the medical imaging software industry (MEDIAN Technologies). He holds the ENSPS Master of Engineering and a PhD in medical robotics, both from the University of Strasbourg, France.

Benjamin Maurin, PhD, R&D Director.
After a PhD in medical robotics, followed by an experience as a consultant in motion control for industrial companies (GE Healthcare, Arc International), he joined the engineering department of Adept Technology as a senior engineer in robotics and real-time embedded software, contributing to the latest generation of Adept's robot controllers. He brings more than 10 years of experience in robotics, vision and software development.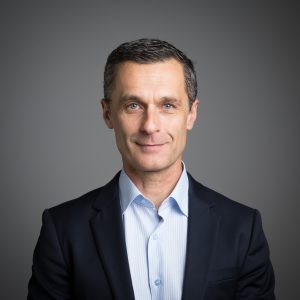 Olivier Bouchet, Sales and Marketing Director
After starting as a surgical assistant, he worked in the commercial and marketing activities in several large companies in the medical field (Baxter, Edwards, PALL) for which he held the positions of Business Unit manager and country manager, but also in several startups, (SOMANETICS, VIDACARE). Specialized in the launching and marketing of innovative techniques, VIGILEO non-invasive cardiac output for Edwards lifescience, NIRS brain oxygenation with INVOS system (Somanetics / Medtronic), EZIO / Vidacare Intra osseous perfusion, it strengthens the commercial and marketing team.