Axilum Robotics' Board of Directors is led by Michel Berg. Members are Arnaud Butzbach, Romuald Ginhoux, Jacques Lewiner, Pascal Neuville, Pierre Rivaux and François Thomas.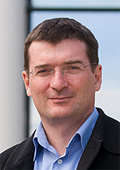 Arnaud Butzbach.
Arnaud Butzbach is Co-Founder, Vice-President Operations and Chief Technology Officer at MEDIAN Technologies, a company listed since 2011 (ALMDT), providing medical imaging software and services for detection, diagnosis and monitoring of cancers. From 15 years' experience in the medical imaging industry, surgical robotics (HealthCenter / Focus imaging, Focus Medical, Deemed…) and in the automotive industry (Siemens VDO Automotive), Arnaud contributed to all phases of MEDIAN's development and brings his experience, expertise and skills in medical imaging, software engineering, technology transfer and strategic partnerships, to innovative projects aiming at improving standards of care around the world. Arnaud Butzbach is graduated from National Polytechnic Institute of Grenoble (INPG) and Computer sciences and applied mathematics (ENSIMAG).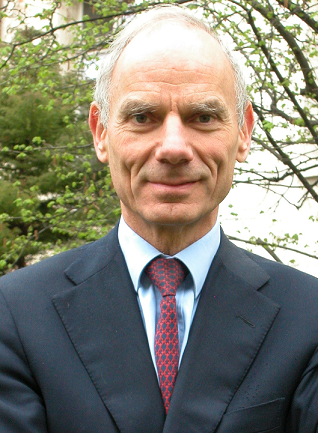 Jacques Lewiner.
Jacques Lewiner is a scientist and an inventor. As a Scientific Director of ESPCI ParisTech in Paris, France, he worked with Pierre-Gilles de Gennes and created or contributed to the creation of numerous start-ups derived from research. Some of these start-ups have grown or are expanding rapidly. Jacques Lewiner was awarded the 2010 Prix de l'Ingénieur de l'année(Engineer of the Year Price) for his life's work, by the French magazine Usine Nouvelle.

Pascal Neuville.
Pascal Neuville is CEO of Domain Therapeutics. He owns a PhD in molecular biology from the University de Strasbourg, France. He spent five years at the University of Geneva, Switzerland, as a post doc and then as an Assistant Professor. Then Pascal joined Transgene where he was R&D project leader. From 2002 to 2008, he was CSO of Faust Pharmaceuticals, a drug discovery and development company in CNS. Pascal Neuville is a board member of Alsace BioValley, the life science competitiveness cluster of Alsace, France.
Pierre Rivaux.
Pierre Rivaux is a business executive with more than 20 years of global sales and managing experience. He has a strong track record in selling high-tech medical/surgical disposables and capital equipment, as well as in building effective international teams and global sales operation. After an entrepreneurial career during which he founded two companies and bought two other ones, Pierre Rivaux sold its business to Covidien group (Tyco Healthcare), where he spent 8 years, from the position of President of the French affiliate to Vice President, Europe. He then joined Intuitive Surgical as Vice President Sales and Marketing, International (world outside USA) where he built an international organization in Asia, Latin America and EMEA, which allowed him to sell successfully about 300 Da Vinci surgical robots in five years and to realize more than 50,000 robotized surgical procedures in 2010. In 2013, he joined the Danaher group, at Leica Microsystems, where he managed the sales of EMEA region. Pierre Rivaux graduated from Lille Business School (SKEMA).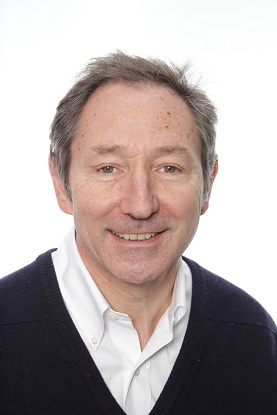 François Thomas.
Dr. François Thomas is President of Inserm Transfert Initiative (ITI). He is a medical oncologist and a former assistant professor at the Gustave Roussy Institute, in Paris. He also holds a MBA from MIT (Boston). François Thomas was successively vice president (VP) for clinical development of Ipsen, managing partner of Bioserve Ltd, VP in charge of pharmacogenomic programs and licensing at Genset, partner in the venture capital firm Atlas Venture, in charge of healthcare banking activities at Bryan Garnier, and president of Cytheris . His professional activity over the last 15 years has been dedicated to the creation and development of biotech companies in Europe.